Moran Towing
EnerBurn Evaluation Results
The images shown below are from the chemical injection equipment installed on the three ocean going towboats operated by Moran Towing
Moran Towing
Photo Gallery
Marion Injector Installation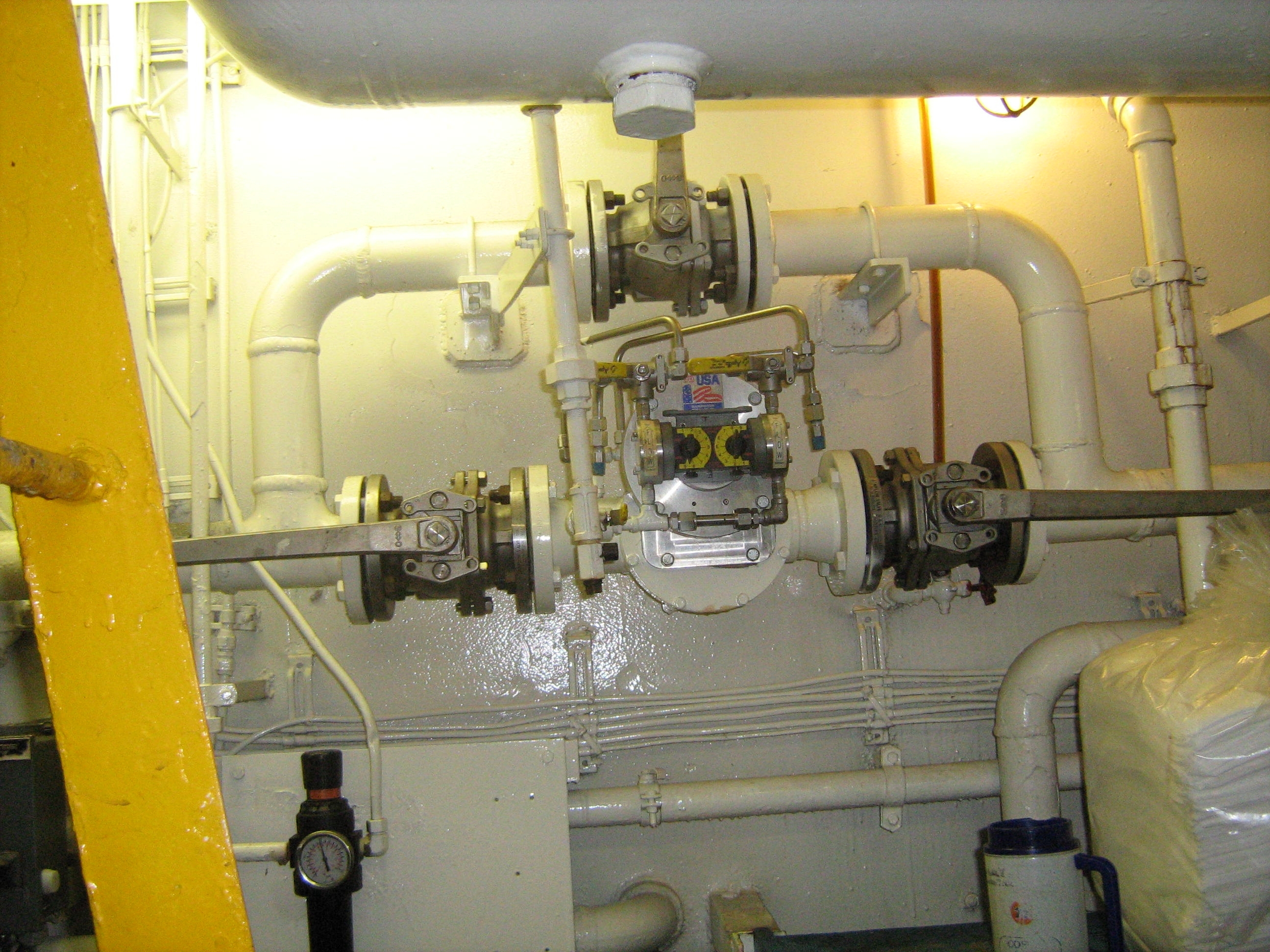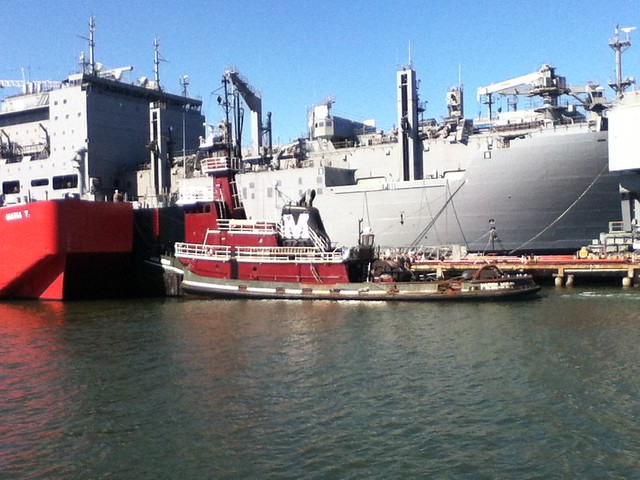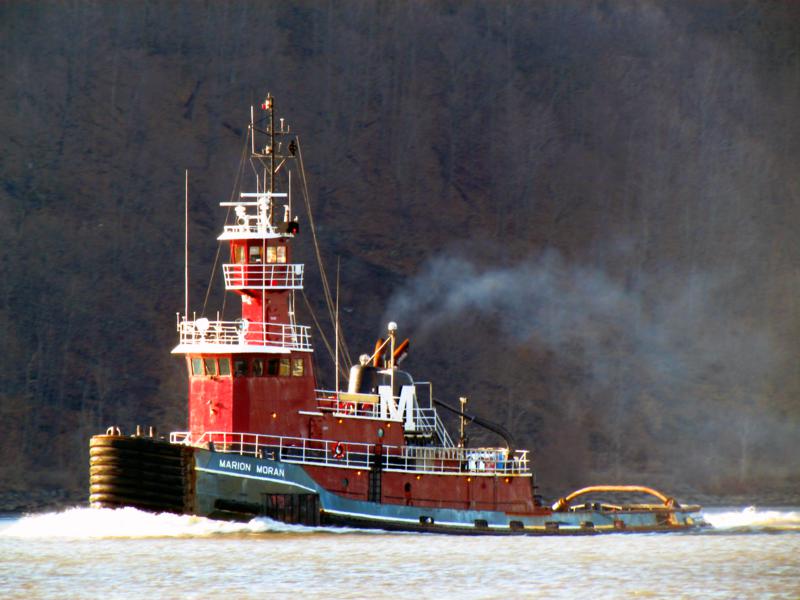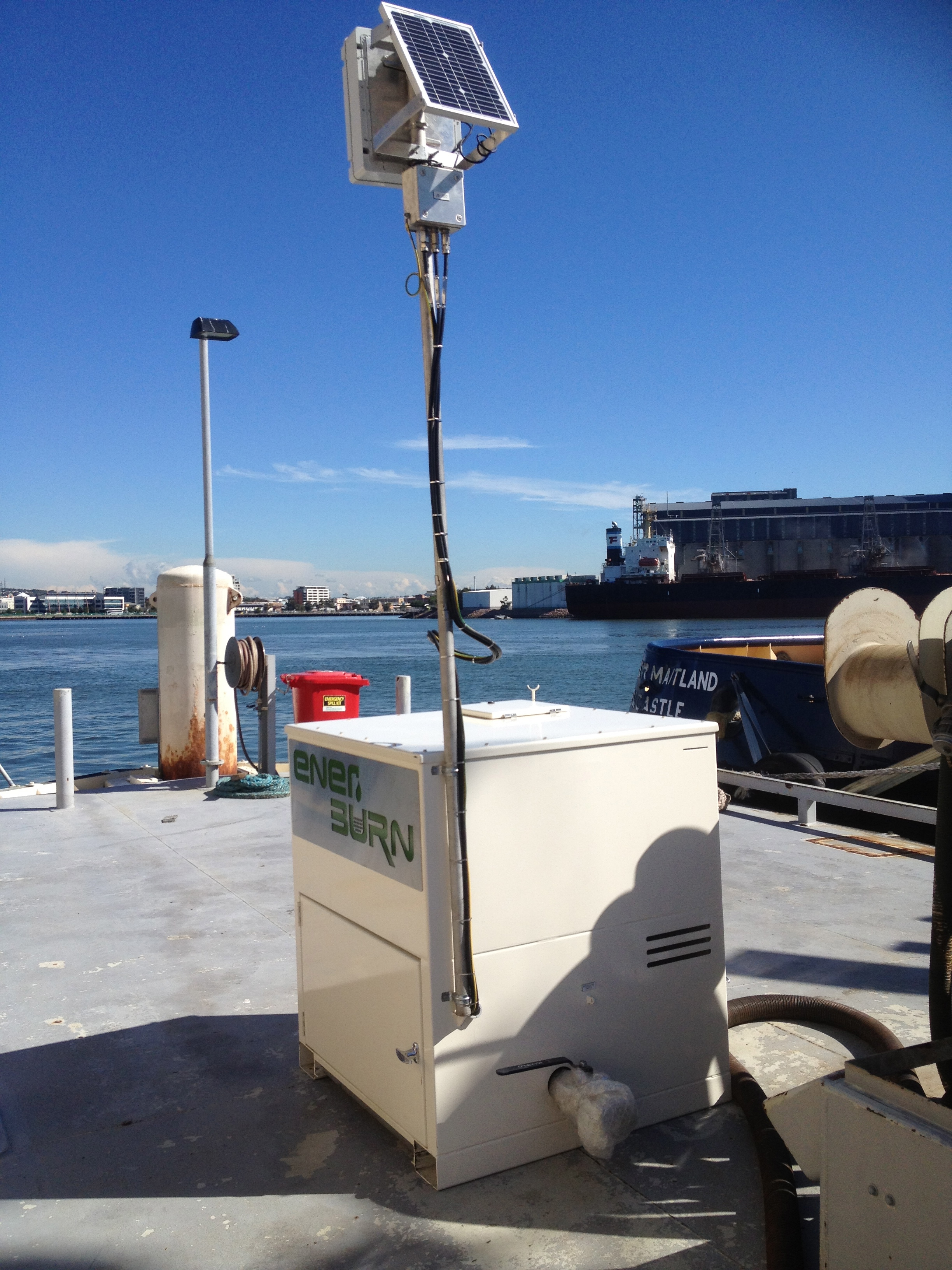 Ener Burn Emissions Improv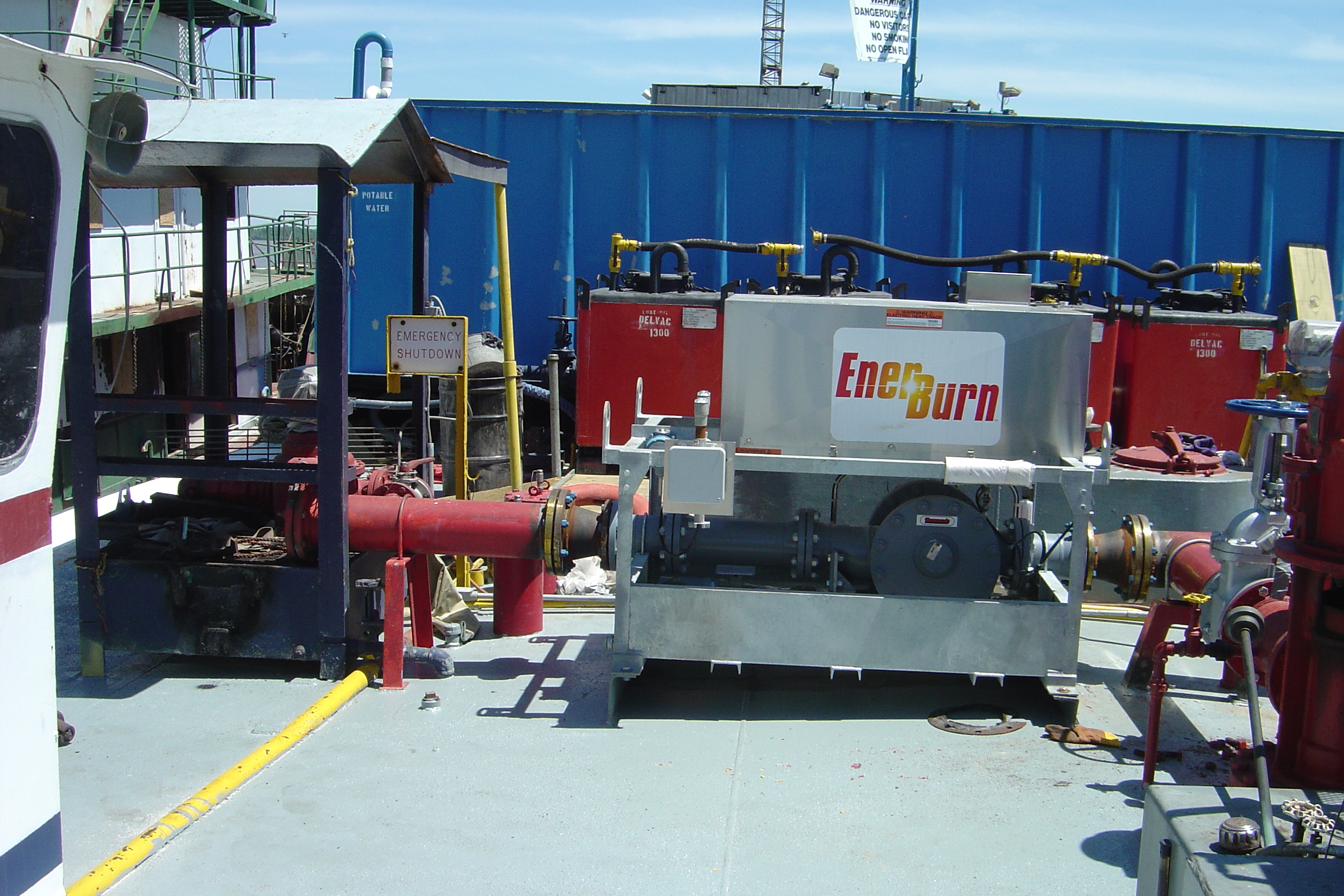 Inline Chemical Injection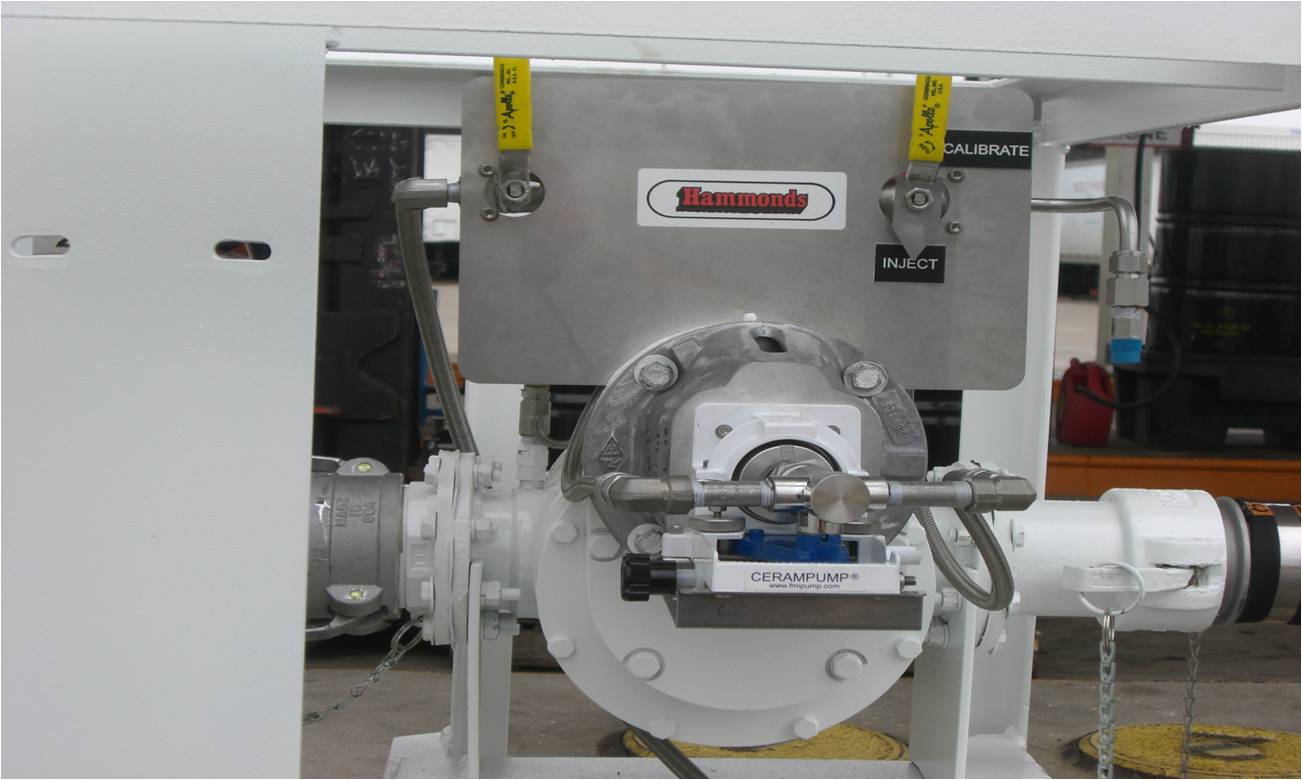 The trial results shown below for Moran Towing, were from an evaluation conducted by Moran with data collection and analysis done by Jenelle Engineering Inc. The evaluation lasted for 6 months and the company's internal results matched those of the analyst, at 8% improvement in fuel efficiency.
---
Enerteck Chemical Corporation
10701 Corporate Dr., Suite 150
Stafford, TX 77477
Phone: (281) 240-1787 Fax: (281) 240-1828
Monday, April 20, 2009
Purpose of Evaluation
Moran Towing of New Canaan, CT was interested in finding ways to improve fuel efficiency for their fleet of offshore towing vessels given the increasing price of diesel fuel. The evaluation was led by Peter Keyes, Vice President of Tug Operations. The objective was to prove whether utilizing the EnerBurn Diesel Fuel Catalyst improved their fuel consumption and reduced emissions in their offshore vessels.
Product Tested
EC5932A - EnerBurn® Marine
Product Description
A high-performance diesel fuel combustion catalyst that provides both emissions and fuel consumption reductions, specially adapted for a marine environment.
Evaluation For
Peter Keyes
Vice President, Tug Operations
Moran Towing
New Caanan, CT
Equipment Evaluated
Vessel: Marion Moran 4610hp
Engine Type: 2 x EMD 12-645-E7C 2305bhp @ 900 RPM
Propellers: 107 x 82 -- 4 blade
Propeller Shafts: Grade 2 Forged Steel
Shaft Dims: 10.8725" diameter
Lufkin Gear Ratio: 3.958:1
Evaluation Analyst
Gerard L. Janelle
Janelle Engineering Inc.
Punta Gorda, FL
Evaluation Protocols
Baseline readings were taken while the vessel was towing the fully laden barge "Carolina" while transiting from Tampa, FL to New Orleans, LA.
Measurements were taken to record shaft horsepower (SHP), torque, fuel flow, RPM"s and for emissions data, Opacity, NOx, Sox, and CO2 were recorded. Readings were taken during 5 minute runs where the vessel was held at a steady RPM and power setting. Seas conditions at the time were 2-4 ft. seas light winds ambient temperature. The conditions were replicated as close to the baseline conditions as possible during the benchmarking process.
The vessel began EnerBurn treatment immediately after the base-lining process. The treatment period will continue for a minimum of 5 months at which time the vessel will be benchmarked to determine the effects, if any, of EnerBurn on emissions and fuel efficiency.
Efficiency Improvements
The original base-lining took place in August 2008 and outsized anomalies were recorded in the Port engine. This was indicative of an engine problem and the test results were deemed invalid. The data was sent to th e engineering group at Moran and the vessel was later determined to have a defective turbo in the Port engine.
The final benchmark was run in late February 2009.
The recorded results showed an approximate 8.8% improvement in fuel consumption on the starboard and port engines. Moran's own internal fuel recordings were showing an 8-9% decrease in fuel usage, which corroborates the results shown from the evaluation.
Efficiency
Port
Starboard
Measurement
RPM
SHP
Torque lb-ft
Fuel (gal)
RPM
SHP
Torque lb-ft
Fuel (gal)
Baseline
875
2250.5
53496
9.425
879
2061
48733
9.495
Benchmark
893
2126.5
49530
8.83
883
1949
45965
8.422
Improvements
6.3%
11.3%
Table 1 - Fuel Efficiency Data-MarionMoran
Emissions Improvements
Baseline measurements were taken with the vessel operating at a consistent 900 RPM. Both engines were operating and at the same RPM. Measurements are taken with a Wager Model 6500 Meter. This meter is SAE compliant for these measurements by both the EPA and CARB. The baseline and benchmark readings are outlined in the table that follows.
Emissions
Port
Starboard
Measurement
Opacity
NOx
Opacity
NOx
Baseline
0.354
1212
0.251
1134
Benchmark
0.087
1076
0.0979
1040
Improvements
75.4%
11.2%
61.0%
8.3%
Table 2 - Emissions Data-MarionMoran
Other Improvements
The vessel had a noticeable improvement in the cleanliness of the top and lower exterior decks, which resulted in less exterior cleaning maintenance for the crew. This was due to the stack emission improvements, i.e. less soot accumulating on the decks from the exhaust.
Conclusions
Moran was pleased with the results, and was assured by the fact their own internal data analysis matched that of Janelle's report. They were impressed with the diagnostic capability of the catalyst, in that it picked up the problem with the turbo in the port engine. Moran is currently using EnerBurn® on its ocean going towboats.